Most dads will tell you that the number one gift they want from their kids on Father's Day is some quality time together. While a road-trip to the beach or camping comes to mind, if the weather isn't ideal, that can ruin dad's day.
Here are some very easy and fun DIY crafts that you can do indoors, or in the backyard, together on this special day — plus one that's intended as a surprise.
Handprint Mug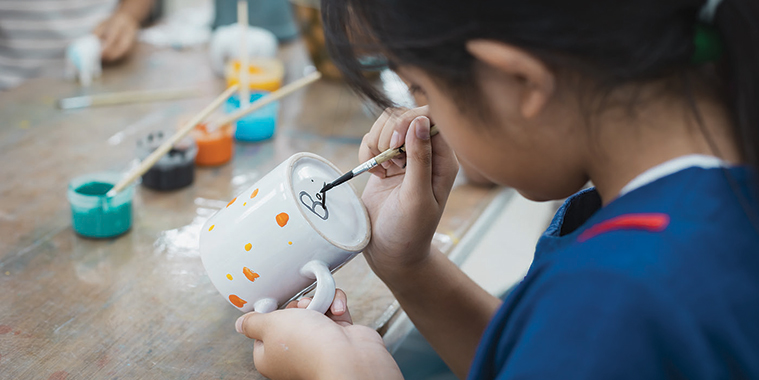 Dad will love wrapping his hand around these adorable mugs decorated with the handprints of his kids. It's a chance for everyone to get a bit messy and have fun doing it.
Supplies:
• Ceramic mug
• Enamel paint surface conditioner
• Enamel paint in various colours
• Clear gloss glaze
• Paintbrushes
Instructions:
Step 1: Before you begin painting, wash your ceramic mug with soap and water, then rinse well and let dry. While the mug is drying, set out newspapers or other protective material over your work surface.
Step 2: Before you paint your design, apply a surface conditioner to the mug to help the paint adhere. Use a flat brush to apply a coat of conditioner to the outside of the mug. Let the conditioner dry before you try to paint your mug. Do not touch the cleaned and prepared surface.
Step 3: To add the child's handprint to the mug, help them apply paint to the entire surface of their palm. Shake the paint bottle well and squeeze a dime-size dot of paint into the clean palm of your child's hand. Use the flat brush to spread the paint, completely covering the entire palm and fingers. To make a good handprint, the paint should be fairly thick.
Once their hand is covered in paint, have them place their hand on the surface of the mug. Have them keep still while you press their palm and fingers down to create a complete handprint. Then have them lift their hand straight up from the mug to avoid smears. Wipe off the majority of the paint with a paper towel. The other option is for kids to paint their own designs or messages if you can trust them with a brush. Let their imaginations run free!
Step 4: To add the child's name or the date to the mug, use a thin brush to write their name with enamel paint. Allow the paint to dry completely. When the design is dry, use a flat brush to apply a coat of clear gloss glaze over the painted surface. Let the glaze dry for one hour and apply a second coat. Wait 10 days before using or washing the mug or the paint may come off.
Salty and Sweet Snack Mix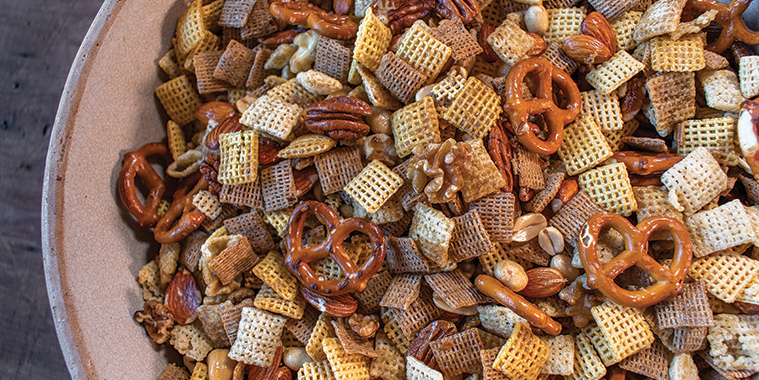 Food is always the perfect gift. Everyone loves to eat, and snacking is at the top of that list. If cooking together is something you enjoy, or if you want to try it for the first time, here's an easy recipe that even the youngest kids can help prepare.
Ingredients:
1/2 cup pecan or walnut pieces
1/2 cup unsalted almonds
3 tablespoons brown sugar
1/4 teaspoon kosher salt
1/2 teaspoon ground cinnamon
1/2 teaspoon red pepper flakes
1 teaspoon chopped fresh thyme
1½ tablespoons unsalted butter, melted
2 cups tiny pretzels
2 cups rice cereal squares (like Life) or Shreddies mixed with Cheerios or popcorn
2 tablespoons maple syrup
1/4 tsp cayenne pepper, optional
Extras: M&Ms, peanuts, dried fruit, candy corn, chocolate chips, dried coconut etc. These can be thrown in at the end.
Directions:
Step 1: Preheat the oven to 350°F. In a small bowl, combine the sugar, half of the thyme, salt, cinnamon and red pepper. Meanwhile, spread the almonds and pecans on a baking sheet and toast in the oven for about 10 minutes. Make sure to use a timer and watch them because nuts burn easily! Once toasted, combine the nuts and butter in a large bowl. Mix them until the butter melts completely. Stir in the pretzels, rice squares and syrup.
Step 2: Add the sugar mixture to the nut mixture. Spread the nut mixture back on the baking sheet and bake for 10 more minutes, stirring the mix halfway through baking. Take it out of the oven and add the remaining thyme.
Step 3: Cool completely. Pour into a big bowl to share as a family, or into smaller containers to bring to uncles and grandfathers as well.
Movie Night in a Jar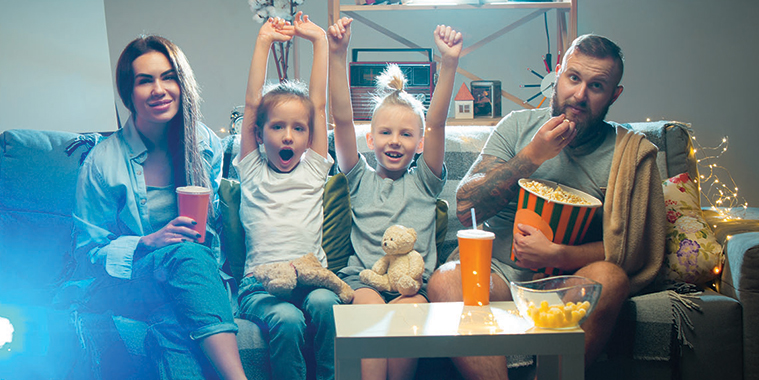 If dad's idea of Father's Day is some guilt-free golfing, this gift is a perfect finish to a perfect day. It's easy to put together and it's a great way to plan some fun family time. However, this may involve watching Frozen for the 47th time.
Supplies:
• Large glass jar with lid, or a colourful bucket or large bowl, or a large popcorn bucket
• A movie (preferrably one he hasn't seen yet!)
• Dad's favourite candy and cookies
• Microwave popcorn in a variety of flavours
• Personal notes from the kids
Instructions:
Step 1: Put everything in the jar or bucket.
Step 2: Decorate any way you like. Super easy!
Whatever you do this Father's Day, believe that you are a good father and have earned your special day!