WINNIPEG - March finished off a strong first quarter of sales activity with 1,089 sales, an 8 % increase over March 2019. First quarter MLS® sales rose 12% over the same period in 2019.
MLS® stands for the Multiple Listing Service®. It is a cooperative real estate selling system operated and promoted by WinnipegREALTORS® that includes an up to date inventory of listings from participating REALTORS®.
MLS® new listings entered on the market in March fell 2% in comparison to March 2019 but remained up nearly 6% for the first three months. Active listings or available listings at end of March of 4,723 remain above previous years with a 12% jump over the same time last year and the same percentage rise over the 5-year average.
"Our first quarter has been consistently solid every month," said Catherine Schellenberg, president of WinnipegREALTORS®. "Buyers have been taking advantage of affordable prices with a wide choice and healthy supply of listings to choose from. This first quarter is one of the best starts on record for WinnipegREALTORS® but we know unprecedented times are upon us with public health being the highest priority now for Manitobans and Canadians."
March sales activity exemplifies the vast range of sold prices within WinnipegREALTORS® market region. The highest single family sales price was a newly built 3,335 sq. ft. luxury home in the Waverly West MLS® area of southwest Winnipeg. It sold for $1,146,872. Sharply contrasting this sale is the lowest priced home which sold in Mariapolis in the RM of Lorne in south central Manitoba. This 1 and 3/4 storey 1920 built home sold for $13,000.
Speaking of single family home sales which performed exceptionally well in March with sales and a 15% increase over March 2019, the most active price ranges were the $250,000 to $299,999 and $300,000 to $349,999 ones. They represented 35% of total sales. Adding 23% more in sales activity were the $200,000 to $249,999 and $350,000 to $349,999 price ranges.
Condominium sales in March were only 6 short of the 139 units sold in March 2019. The most active price range for condominiums at 29% of total sales is from $150,000 to $199,999.Next most active at 20% is the $200,000 to $249,999 price range. The highest priced condo to sell in March was for $750,000. It is a bungalow style condominium at nearly 2,000 sq. ft. located in Tuxedo.
Other MLS® property types to distinguish themselves for heightened sales activity in the first quarter compared to the same period in 2019 are single-attached, vacant land, vacant land with buildings, farm, commercial and mobile homes. Of these property types, only vacant land and vacant land with buildings showed gains in March owing in part to fast developing changes in our market.
"Going into the spring market which is normally the busiest time of our annual market cycles will be different in 2020," said Schellenberg. "We have already noticed a slow-down in listing and sales activity the last week of March and this is totally understandable given everyone's desire and the critical need to flatten the curve on COVID-19."
Schellenberg added, "Our REALTOR® members are adjusting to new ways of transacting real estate in the present environment where Manitoba is in a state of emergency.
"You need to have a conversation with your REALTOR® on how to follow new protocols and best practices to ensure everyone stays safe" said Marina R. James, CEO of WinnipegREALTORS®. "Real estate services have been declared a critical service under a recent Public Health Order but we clearly recognize it is not business as usual."
-30-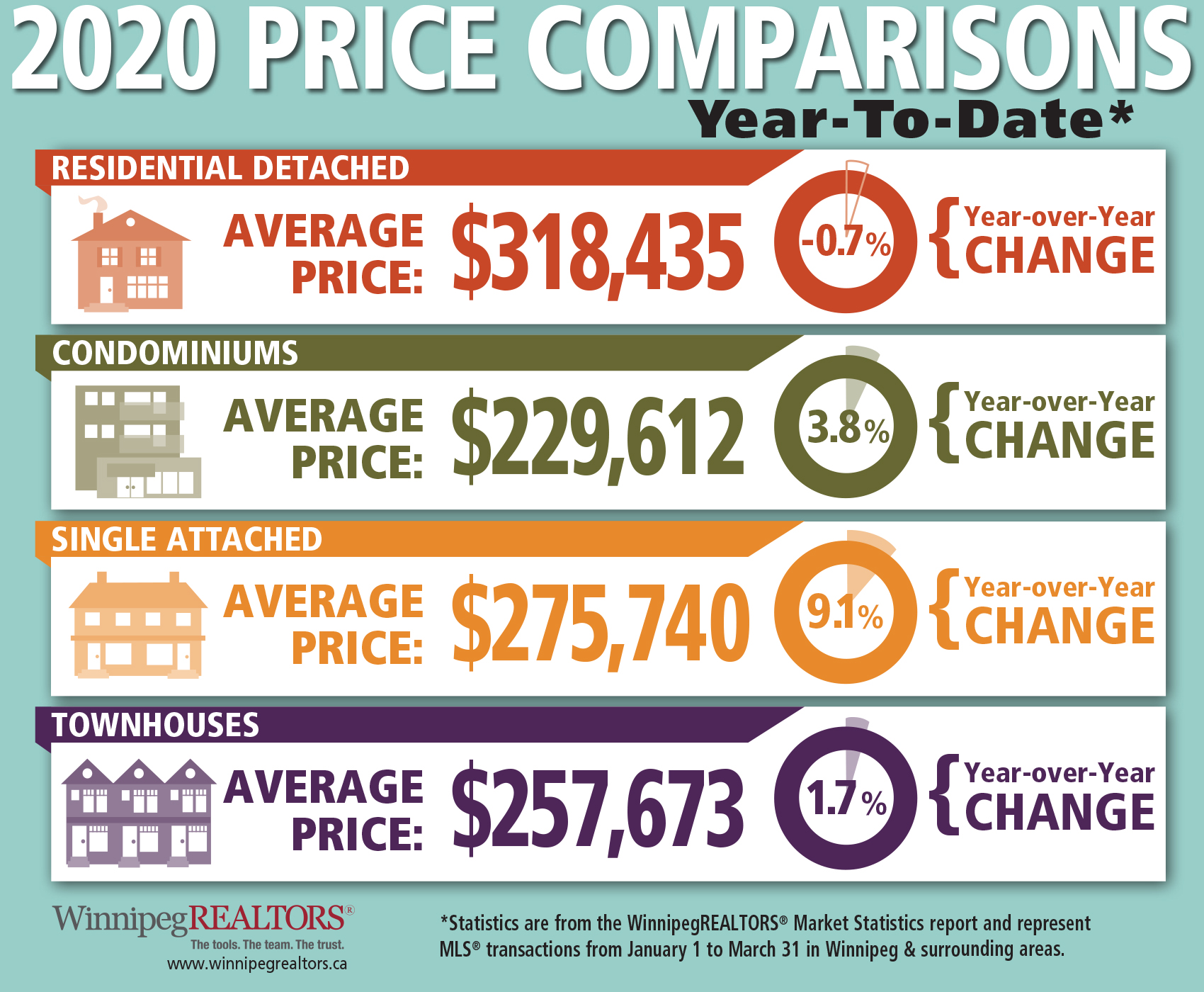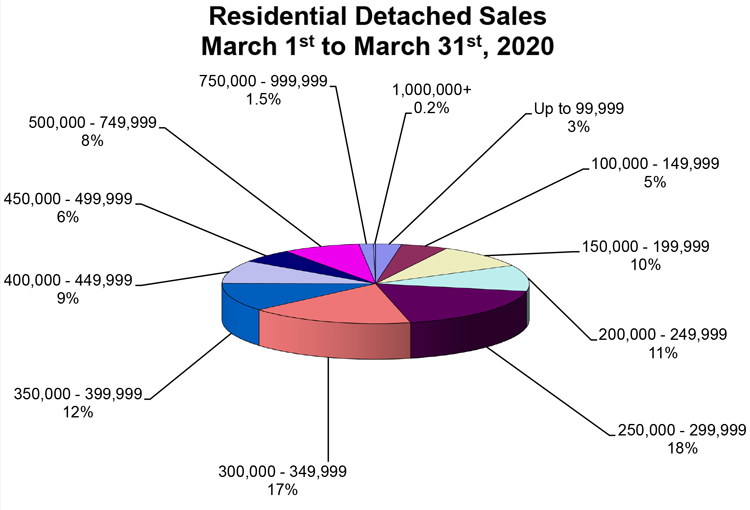 Since 1903, WinnipegREALTORS® has assisted its members in achieving high levels of excellence in organized real estate by providing superior tools and services that enhance and build a vibrant real estate industry. Representing just over 2,000 REALTORS® and other industry related professions active in Winnipeg and surrounding areas, WinnipegREALTORS® promotes the value of a REALTOR® and organized real estate. WinnipegREALTORS® provides its members with essential market information, professional development sessions, networking opportunities, marketing products, an effective industry voice and strong leadership to further their professional success.
The trademarks MLS®, Multiple Listing Service® and the associated logos are owned by The Canadian Real Estate Association (CREA) and identify the quality of services provided by real estate professionals who are members of CREA. The trademarks REALTOR®, REALTORS® and the REALTOR® logo are controlled by CREA and identify real estate professionals who are members of CREA.