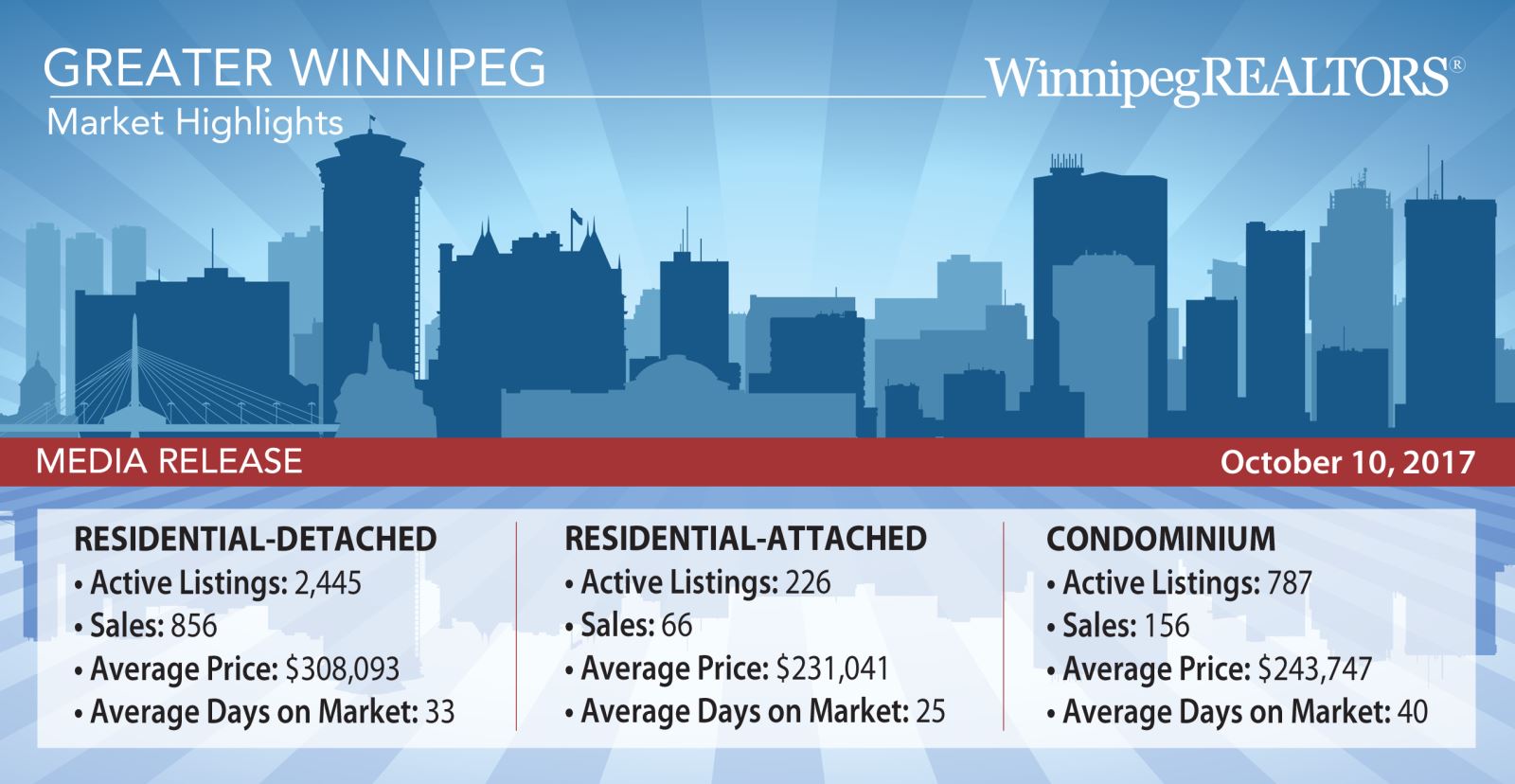 WinnipegREALTORS® has highest third quarter sales on record
WINNIPEG - September sales of close to 1,200 processed through WinnipegREALTORS® MLS® System closed off the third quarter with a record total of 3,916 sales, just ahead of the previous best third quarter in 2016.
September sales of 1,193 were down less than 2% from September 2016, the highest level of sales for the month of September in WinnipegREALTORS® 114-year history. The impressive third quarter sales activity moves total MLS® sales to just 11 sales shy of 11,000, the new benchmark sales level established in 2016 for the first three quarters.
"Our sales activity this year has kept pace with record-setting sales in 2016" said Blair Sonnichsen. "Our more affordably-priced housing options in our local real estate market have been instrumental in enabling buyers to successfully conclude a purchase this year."
One of those options includes purchasing a property outside Winnipeg as the outlying rural municipalities have experienced growth in total market share over the past few years. In September alone rural residential-detached sales represented 28% of total sales.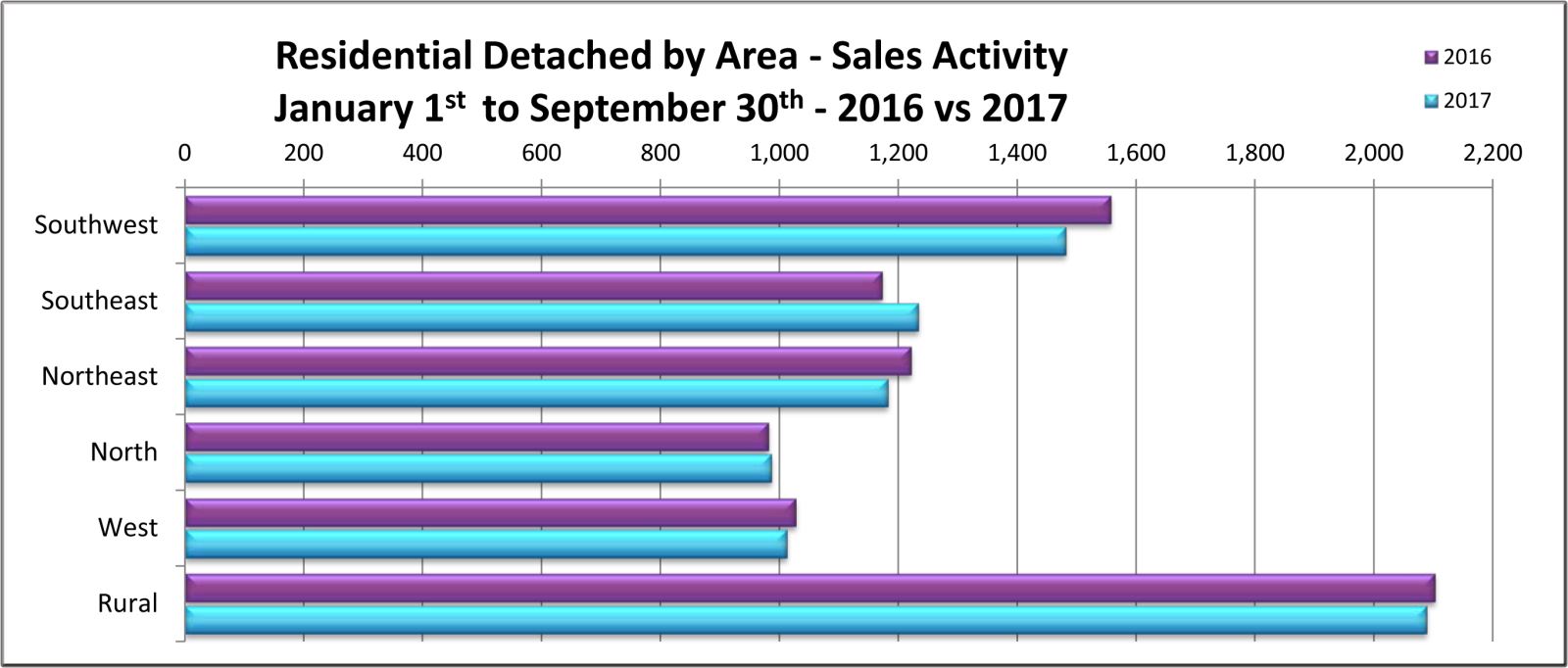 This year-to - date breakdown chart of all residential-detached sales in Winnipeg and the rural municipalities shows the latter represents 26% of total sales. Steinbach is the most active MLS® area of all MLS® areas WinnipegREALTORS® tracks every year with 365 sales in the first nine months.
"Our capital region has been growing at a more rapid pace than the City of Winnipeg and that is being reflected in our residential-detached sales," Sonnichsen said.
When it comes to condominium sales Winnipeg is far more dominant compared to outside the city and Osborne Village remains the premier MLS® area with 132 sales. Of note this year is the emergence of the downtown in second place with 92 sales -14 of them occurred in September.
Backing up WinnipegREALTORS® contention that real estate is more affordable than in most other major markets across the country was the recent release of RBC's Housing Affordability Measures 2017 second quarter report. In stating housing markets such as ones in the Toronto area are eroding Canada's affordability to its worst level since 1990, it shines a light on Winnipeg saying its "neutral affordability conditions continue to support brisk housing activity. Home resales in the area are on pace to equal, if not surpass, last year's record high". It goes on to say Winnipeg's housing affordability is "very close to its long-run average".
"REALTORS® are well informed market experts who can show you all the affordable housing options which exist in Winnipeg and the capital region," said Marina R. James, CEO of WinnipegREALTORS®.
Going into the fourth quarter listing supply remains balanced overall however there are differences within WinnipegREALTORS® market region and between the various property types.
The most active price range for residential-detached sales in September was from $250,000 to $299,999, 22% of total sales. 55% of all residential-detached sales in September were priced under $300,000. The highest priced residential-detached property sold was $1,451,000 while the lowest was $22,000.
Condominium sales activity was most active in the $150,000 to $199,999 price range at 27% of total sales. 77% of all condominiums in September sold for under $300,000. The highest condo sales price was $560,000. The lowest-priced one was $49,500.
- 30 -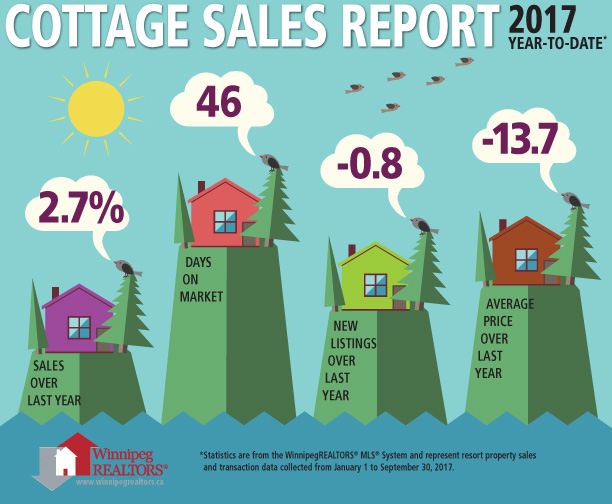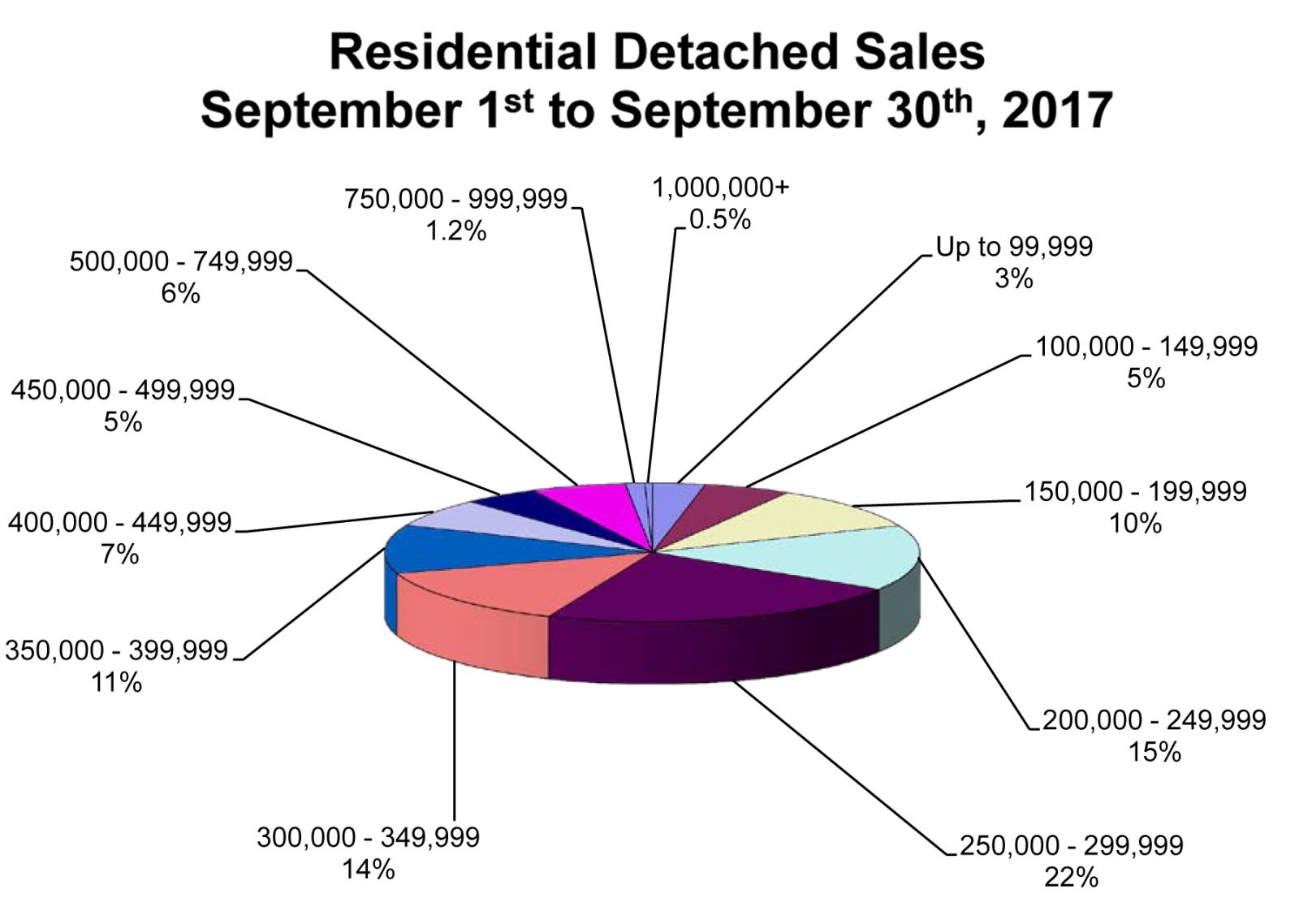 Established in 1903, WinnipegREALTORS® is a professional association representing just over 1,900 real estate brokers, salespeople, appraisers, and financial members active in the Greater Winnipeg Area real estate market. Its REALTOR® members adhere to a strict code of ethics and share a state-of-the-art Multiple Listing Service® (MLS®) designed exclusively for REALTORS®. WinnipegREALTORS® serves its members by promoting the benefits of an organized real estate profession.
The trademarks MLS®, Multiple Listing Service® and the associated logos are owned by The Canadian Real Estate Association (CREA) and identify the quality of services provided by real estate professionals who are members of CREA. The trademarks REALTOR®, REALTORS® and the REALTOR® logo are controlled by CREA and identify real estate professionals who are members of CREA.
For further information, contact Peter Squire at (204) 786-8854.